Hello there!
We're the two forces behind Lucky Day Events Company, and we are so pleased to meet you! We tip our hats to all those that have been with us so far on the lucky road and raise a toast to all those that will be joining us soon.
To this minute, knowing that our dream job equates to planning your dream wedding is beyond surreal. We're people people. And we love the fact that we get to be your people! This blog will serve as our literary and creative outlet – ranging from styled shoot posts, to wedding advice, to our real Lucky Day weddings. You fuel us to be better and to love deeper and we want to give back with all the pretty images and stress-relieving tips we can.
But before we go any further, there are a few unscripted things you should know about us…

Tatiana
While I was always that girl that needed a plan, I was never the girl who knew this would be her plan. It took years of trying to forge a path in a different career before I realized life was simply too short to pursue something you're not absolutely passionate about. Your wedding, your happiness and your forever union is something I'm beyond invested in and I can't wait to get started!
As we work together, there are some things you should know; I crave the new and I treasure the old. I get irrationally excited listening to stories of high school sweethearts and kismet meetings. I'm terrible with plants, I have a love for tart wine and for some reason I can't pronounce the word decision correctly. Some think I probably have a constant IV drip of a caffeine fueling my energy, but I swear it's just waking up every day knowing I've been gifted another opportunity to serve you and put my dreamer's brain to work.
Working as a wedding + event coordinator in Orange County for the last three years has shown me that it's not just about being there for you on one day, but becoming a part of your family for years after the 'I Do's. Both Chelsea and I are ready to soak up your happiness and pour it back out tenfold with an wedding you'll never forget!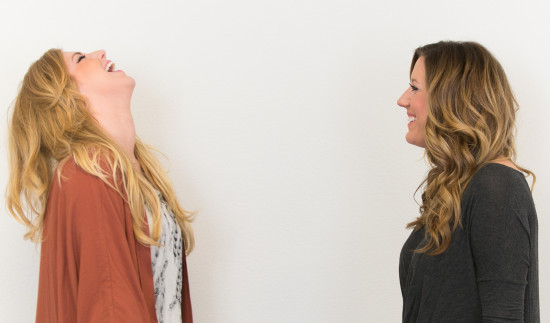 Chelsea
I unashamedly love sparkly things. Oh and anything with melted cheese. Give me a good statement necklace, mascara, and caffeine and I can rule the world. I am hopelessly romantic and giddy when I hear love stories. I gush over the details of sweet engagements and heck even awkward first dates. My brain is an oxymoron of all things creative and all levels of logical. In college that manifested into a Studio Art major and Business minor with a passion for planning every rad event I came across.
I couldn't feel more fulfilled to realize my calling in wedding planning. I am grateful for the experiences, friendships, and the overall journey that lead me to where I am now. Life is all about taking a leap of faith and pushing yourself beyond your comfort zone to discover new levels of happiness… especially when you fall in love. Tatiana and I are thrilled to take you through these unknowns of wedding planning. We love nothing more than to help you realize the sheer excitement that comes when you are surrounded by those you love. Experiencing the sweetest celebration of your life and your future… with a pretty epic party I might add! Now let's plan your Lucky Day!