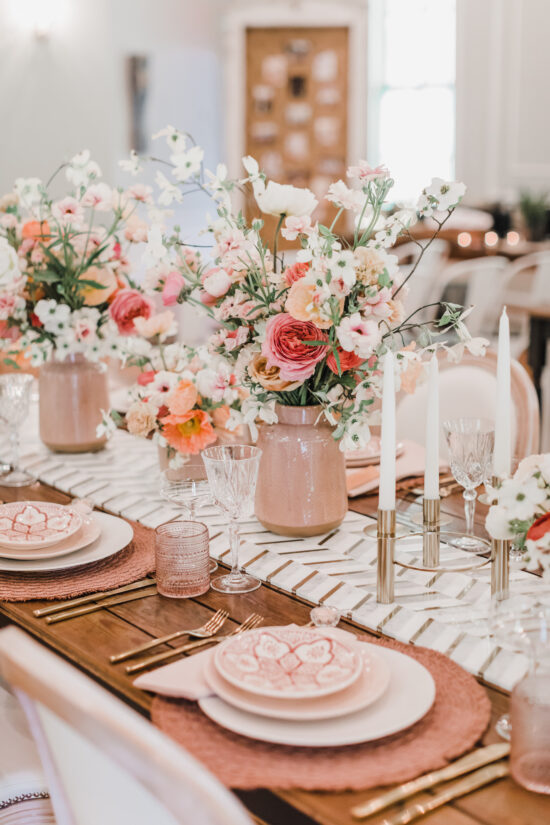 At Lucky Day Events Co., we're always looking for new energy and people with a passion for serving others through events. We strive to make the planning process easy, fun and beautiful for our clients while acting as someone who has their back just like their favorite family member. We want to support our clients beyond a beautiful wedding day, into their forever marriage, and that all starts with the engagement and wedding planning time!
Have you always found yourself organizing events, getting groups of people together and making sure all the elements in place were perfect? Do you love pretty design and have an eye for keeping everything in its place? Are you a self-starter who thrives in a fast-paced yet detail focused environment? We'd love to chat!
We're currently hiring wedding day assistants and lead planners interested in planning the wedding experience with our awesome clients from start to finish with the support of the Lucky Day team!
Requirements:
The ideal candidates will have a background in hospitality or event management or pursuing a career in the field. The candidate must have knowledge and access to Microsoft Word and have their own equipment including a computer (Mac preferred) and a car to get to events. The candidate will work on-site at weddings either in Southern California or North Carolina. For the lead planner role, the candidate will work from home roughly 10 hours per week.
How to Apply for the Wedding Assistant Role:
If interested, please submit your resume PDF with a paragraph about why you're interested in getting involved with wedding assisting to [email protected]. Wedding Day Assistants will be paid hourly per event plus any travel fees based on where the event is being held. Meals are provided. Resumes will be reviewed within a week and a phone interview will be arranged to get a chance to know you better and see if we're the right fit for each other!
How to Apply for the Lead Planner Role:
If interested, please submit your resume PDF with your responses to the following prompts to [email protected]. Lead planners will make a percentage of the package fees booked for each client.
What would a day all to yourself look like?
What is one thing that frustrates you the most when it comes to events you've attended?
What are your favorite places to find inspiration?
Who are your favorite designers?
Lastly, please draft an email exactly how you would send it to a client, Amy, who has to postpone her wedding due to a family death. How will you help her move forward as her wedding planner?
Lucky Day Events Co. is an Equal Opportunity Employer. We prohibit discrimination based on race, sex, religion, sexual orientation, disability or any other protected characteristics outlined by federal, state, or local laws. We believe love is love and strive to love everyone we interact with.