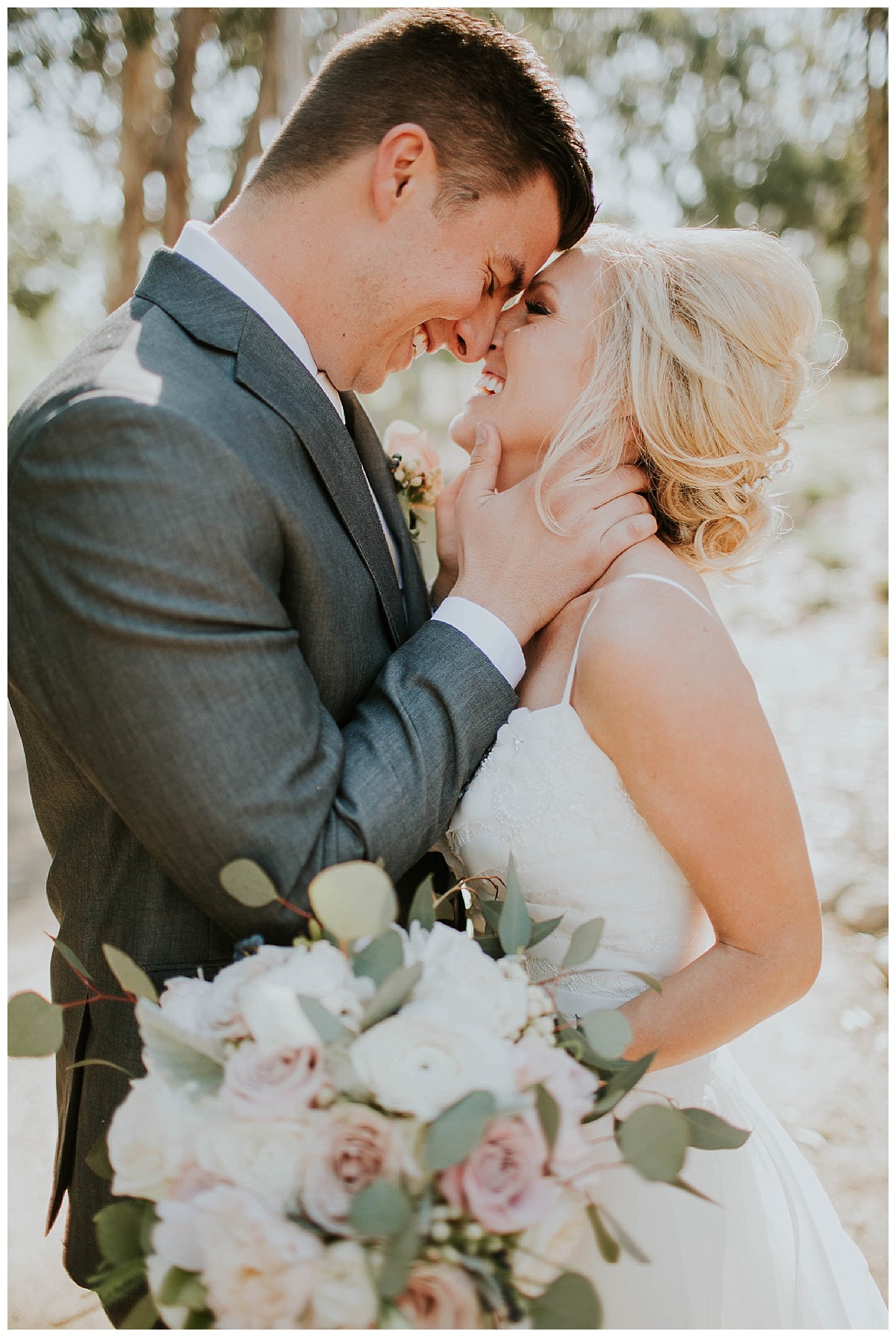 Real Wedding // Samantha + Steven // Temecula
Have you ever met a family who you immediately wish you were a part of? That's what happened when we met Samantha + Steven's families and fell in love with their spunk, tight-knit bond and sweet traditions. When we came together for their timeline meeting, Samantha told us she wanted to incorporate some of those traditions into her wedding. We were expecting to hear something along the lines of a reading or a small memento to incorporate into the decor but were in for something different: this particular tradition was not only quirky but oh so funny! Samantha and her father are known to sneak away at family functions or parties to take a shot of tequila just the two of them and that was one special moment she wanted to do with him right before they walked down the aisle. How awesome is that?!
This intimate wedding at the Temecula Coach House  took place on a perfectly sunny April day. The flower girl was a pro! Chatty, confident and adorable, she took on her flower petal duties with sheer excitement in her gold sparkly tennis shoes. Homemade BBQ, the couple's favorite desserts and a custom tea table built just for Samantha + Steven's future home were other personal touches woven into such a sentimental day. Thanks for letting us be a part of your day!
Venue: Temecula Coach House
Photographer: Elizabeth Lauren Photography
Videographer: Skyler Ehorn of Catching the Moment Videography
Catering: Pete's Firehouse BBQ
DJ + Photo Booth: Johnny of Ross Creations DJ, Sound and Lighting
Florist: Finicky Flowers
Hair + Makeup: Ana Ehorn
Cake + Desserts: Perla Rubi
Dress: David's Bridal
Xx,
Chelsea + Tatiana